Mead, Naomi
Music
Music is always with us, we listen to the radio or stereo, we sing along. It's in the background of almost anywhere you go, in our heads as we hum a tune, or resonating from the instruments we learn on. Whether it be classical, rock, pop etc.. It shapes us as we mature, following us through life.
For me personally, how I'm feeling echoes out to what you would find me listening to. I have played many instrument and love to sing.
I believe it's a huge part of who I am. Who we all are.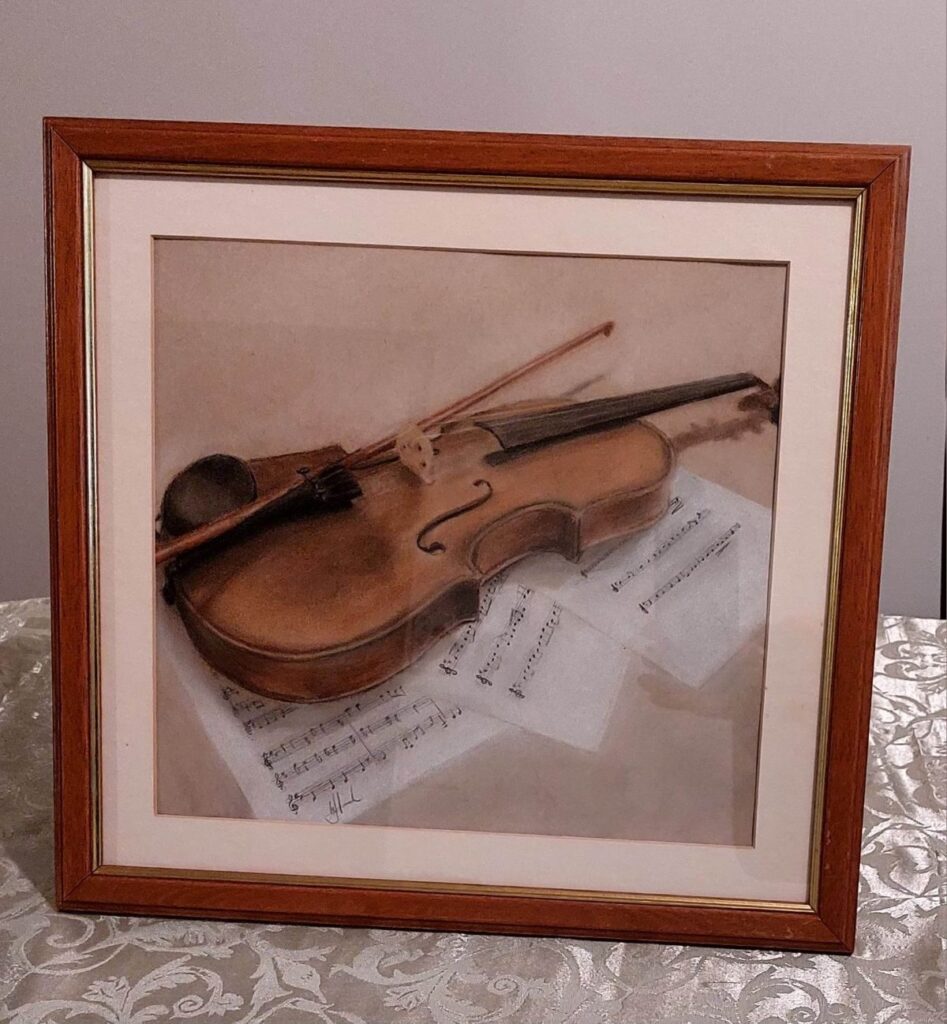 Music - 2023
Price:
$

200.00
Medium:
Charcoal
Framed:
Yes
Dimensions:
36cm (W) x 38cm (H) x 2cm (D)
Read more